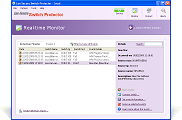 Network Access Events
Network access events provide direct control (NAC) to security alerts about potential intruders and giving the option to enable or disable their access to the organization network.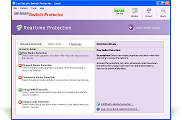 Intrusion Detection Control
Intrusion detection IDS provide access to detection settings including New and Changed end-user properties, Threatened ports and linkup WMI and script properties.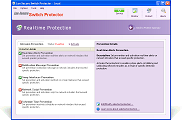 Intrusion Prevention Control
Intrusion prevention IPS provide access to prevention settings including end-users blocking notification, SNMP and scripts prevention methods and schedule properties.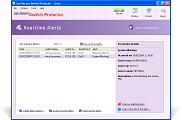 Network Protection Alerts
Network protection alerts (NAC) provide access to security messages including detection of end-users intruders and prevention of end-users network switch ports.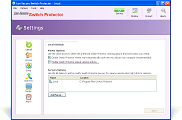 Multiple Viewers Support
Unlimited remote software viewers can be installed for multiple network administrators for supporting online network access control and protection monitoring.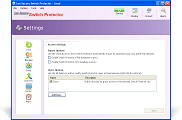 Database Export Capabilities
Export database capabilities using standard HTML or SQL options for convenient API to discovery collection information including detection and prevention events and alerts.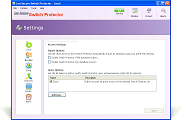 Users Viewing Permissions
Selectable viewing permissions can be set on software remote viewers for multiple network administrators and operators for secure network access control and protection monitoring.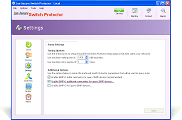 SNMPv1/2/3 Protocol Support
Multiple SNMP versions can be set for network security discovery using standard database monitoring, SNMPv1/2 and SNMPv3 linkup traps from managed network switch ports.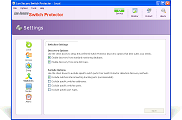 Switches Access Control
Selectable switches discovery options using standard database and SNMP linkup traps including exclude options of specific switch addresses, switch trunks and ports types.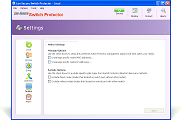 Nodes Access Control
Selectable nodes manage options using specific MAC and IP addresses including exclude options of direct and indirect nodes connections on managed switch ports.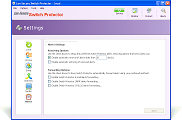 Alerts Forwarding Control
Selectable forwarding alerts methods for several recipients and managers including MAPI or SMTP emails, SNMP traps and SYSLOG messages for convenient network management.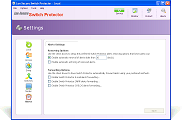 Daily/Weekly Alerts Reports
Email reports including daily and weekly alerts details, switch port information and end-users details for authorized network access control managers and administrators.